From Journalist to Social Activist
Speaking for Children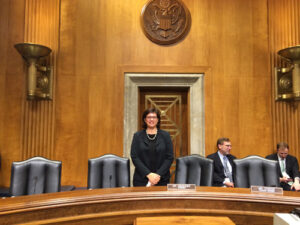 This year I stepped away from my comfort zone of detached journalist and became a social activist. In the spring and summer of 2014, thousands of young migrants were being detained each month at the border and then more than two-thirds faced federal immigration proceedings without legal representation, which made getting permission to stay in the U.S. legally nearly impossible. Children who likely merited protection were being sent back to some of the most dangerous countries on Earth in Central America.  I was horrified. I have covered the issue of unaccompanied immigrant children for 15 years. My 2006 book, Enrique's Journey, explored the dangers and threats facing these children through the experience of one boy, and the modern-day odyssey these children go on to reach the U.S. I knew the dangers these children faced. I had to speak out.
I returned to Honduras and penned an opinion article for the New York Times, The Children of the Drug Wars.  I appeared before the U.S. Senate Foreign Relations Committee (pictured above). I did many television, newspaper and radio interviews (including The Daily Show with Jon Stewart, Morning Joe, Anderson Cooper 360). I also gave more than 60 speeches around the country, explaining the issue to both young and old, educators and lawyers, religious groups and philanthropists, social activists and library patrons.
A Christmas Story
My travels this year took me from Murrieta, California to McAllen, Texas. I witnessed the best and worst of humanity. In Murrieta, I saw hate: anti-immigrant activists shouting at buses taking immigrant children to a detention facility. In McAllen, I saw people come together with a purpose to help.
Residents of McAllen, a border town, saw dirty, scared women and their young children at a local bus station. These women and children — some as young as a few days old — had just been released by the U.S. Border Patrol to join relatives or friends as they await their immigration court dates. The locals took them to Sacred Heart Catholic Church, which overnight became a relief center.
As the word spread, volunteers streamed in from 28 states to extend a helping hand to these strangers. Jews, Episcopalians, Methodists, Baptists came together. They faced down people who arrived from Houston and California, who wielded pistols and signs telling the women to get out, that their toddlers were criminals here to bring America harm.
Among the volunteers were a father and his eight and ten year old daughters from North Texas. His youngest daughter had watched news about the migrants on TV. "Isn't there something we can do to help?" she had asked. Others simply said: "I was moved. And so I came." On the fourth of July, the church had 1,000 volunteers — doctors, lawyers, retirees, stay at home moms, local students — three times the number of migrants needing assistance.
The night I was at the church, when women walked into the church salon, volunteers hugged them and called out, "Bienvenidos!" Welcome. Women who had lived in utter terror during the journey north, some of them having faced rape and kidnappings, broke down crying as they heard the warm greeting.
Women told me they had been kept in Border Patrol holding cells, called "hieleras" or freezers, because they are very cold. They say they slept for five nights on the concrete floor with their children. There were no beds, no shower and not enough food. Among them was a three-day-old baby.
Sister Norma Pimentel, the righteous nun who runs the relief center, said, "We are not doing anything political. We are extending a hand — one human to another."
Refugees Not Immigrants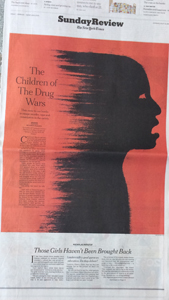 I consider many of these children — not all — to be refugees. Why? Unlike an immigrant, who sets off for a new land to better their lives, a refugee is someone who must flee their country primarily for safety because their government cannot or will not protect them. If they stay, they face persecution and possible death.
President Obama's recent executive actions will temporarily legalize millions of adults and mean fewer citizen children will be separated from parents who are in the U.S. unlawfully. But I am angry that this administration and many in Congress have done little to protect the children fleeing Central America's violence. Instead they tried to eliminate a 2008 law that ensured these children have a right to plead their asylum cases before an immigration judge; tried to ram the cases through the courts as quickly as possible, sometimes turning due process into a sham process; and allowed immigrant children to go before judges with no government-appointed lawyers to help them argue their case.
Finally, and perhaps most important, the administration has pushed governments to the south–Mexico, Honduras and Guatemala–to interdict these children before they reach the U.S. border and send them back to their home countries, sometimes to deadly fates.  A July study by the nonpartisan Congressional Research Service found 48% of apprehended children "said they had experienced serious harm or had been threatened by organized criminal groups."
I have worked closely with Kids in Need of Defense (KIND), a nonprofit founded by Microsoft and Angelina Jolie that recruits pro bono attorneys to represent unaccompanied minors. Despite recruiting nearly 9,000 pro bono attorneys to represent a child, KIND estimates more than 70% of children are still standing before a judge without anyone to help them mount and present complex immigration asylum cases, even though the stakes in the outcome can mean life or death.
What You Can Do
If you want to help these children: